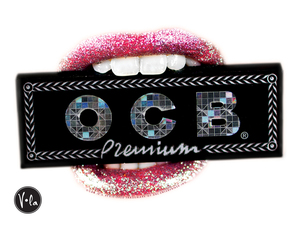 Everyone knows OCB rolling papers, which is doubtless one of the most renowned brands across the world.
Its name is an acronym of three key words in the history of its fundation: "O" from Odet, the name of the region and the river where they build their first Paper Mill in 1822; "C" from Cascadec, where they rented (1893) and bought (1917) their second factory, and "B" from Bolloré, the Family name that founded and directed this company for 6 generations.
Initially, the company was focused on the production of various types of paper dedicated to writing. It was not until 1870-1880, when a member of the Bolloré family returned from China and wrote his book "Voyages en Chine", when it is believed that they obtained the secrets of fine papermaking. This book was published in 1917, at the same time than the very first OCB rolling paper was marketed, called "Le Coq Français".
In 1918, OCB was created as the brand we all know today, and in 1930 90% of their production was being exported to the U.S.
In 1981 the company inaugurated a new large factory in France. At that time, they created "Bolloré Technologies", a prestigious and internationally known company.
Finally, in 2000, Don Levin - owner of the American company "Republic Tobacco" and main customer of "Bolloré Technologies" - bought the OCB brand, spreading its products through Europe and worldwide.